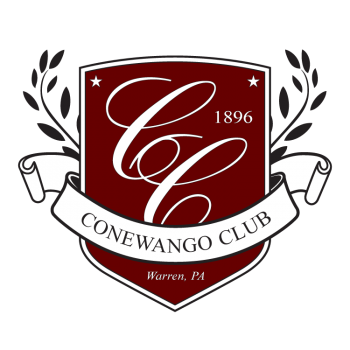 Welcome to the Conewango Club
of Warren, Pennsylvania
Club Features
The Conewango Club offers various catering, banquet, and event services for both members and non-members.
Events
There's always something going on at the Conewango Club. Learn more about our upcoming events and reserve your spot.
Dining
The Conewango Club features Lunch and Dinner specials throughout the week. Dinner is served Wednesday, Friday and Saturday, and lunch is available Wednesday through Friday. Explore our wine and beer lists, as well as banquet and catering options.
About
Having been around for over a century, the Conewango Club has a rich history, and it now looks forward to a promising future. Get to know who we are, and how we came about.
"Dear Josh and Everyone Else Who Helped at Our Wedding,
Thank you all so much for everything to help keep our wedding reception run so smoothly! We appreciate all of your hard work for our special day. Your work does not go unnoticed! The food was absolutely delicious! Thanks again."
Kyle & Nicki Ristau
"We wanted to extend a huge thank you to the staff that put a lot of hard work, time and effort into prepping, preparing, cooling, serving – everything else that made our day fantastic – perfect. Everyone complimented the staff and raved about the food. We can't thank you enough for all you did. Special thanks to the ladies who kept us happy."
Kristie & Mark McCullough
"On Saturday, October 4, I was a guest at your Club. First, I want to commend the Chefs and Wait Staff for their excellent performance. I also want to commend the Bartender. In 20 years of being Gluten free, this was the first time I have been able to obtain Gluten-free beer (and my favorite brand: Bards) at any restaurant or bar. Please post this note so the staff sees it. Thank you."
Thomas Hessley