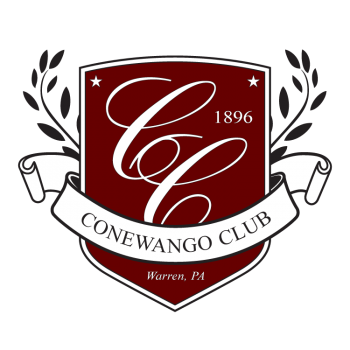 Online Tour
Ballroom
The Conewango Club Ballroom is the second floor, a gorgeous versatile room perfect for wedding receptions, dancing, and many other events. It accommodates 20 tables, seating up to 180.
Dining Room
The dining room, the first room upon entering the club, seats up to 100 people at 15 tables, has a fireplace, and also has a lounge area with multiple couches and chairs, all in decorative vintage-style design.
Oak Room
The Oak Room is the basement of the Conewango Club and features oak tables, a bar, and TVs. The room also offers a pool table and an adjacent bowling alley. With a relaxed atmosphere, it's the perfect place for an after dinner drink or nightcap.
Conference Room
Enclosed – Seats 18
Card Room
Opened / Curtained – Seats 8
Patio
Outside Dining / Discussion – 3 Tables, Seats 11